History
GreenWood was founded in 1990 by John Wood, former President of Fluor Corporation's Fluor Daniel Maintenance and Industrial Services Group, and Allen Green, a regional executive for that group. Beginning with an idea, a dream and limited bank credit line, the two formed a company to serve facility and plant services needs for companies in the Mid-Atlantic and Southeastern states. Two years later, John bought out Allen Green's interest and retained the GreenWood name. Today, the Wood family continues to own and operate the business and along with a team of seasoned maintenance, construction and operations professionals. The future remains bright for Team GreenWood.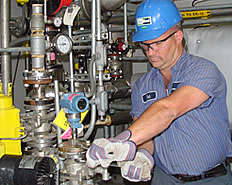 GreenWood is headquartered in
Greenville, SC, with regional operations in Elkton, VA; South Charleston, WV; Augusta, GA; and Lyman, SC.